Mishimoto has just unveiled three new Ford Mustang Air Diversion Plates!
The Mishimoto Air Diversion Plate will not only enhance the aesthetic appeal of your Mustang engine, but also provides more cooling efficiency as it directs air through your radiator.
All Mishimoto Air Diversion Plates are crafted out of 5052 aluminum that is both lightweight and sturdy. The Mishimoto Mustang Air Diversion Plate offers a sleek design in a matte black finish to simultaneously improve the style and performance of your Mustang's engine bay.
Mishimoto guarantees superior performance and quality with an unmatched "no questions asked" lifetime warranty on all parts. Visit
www.Mishimoto.com
for more information or call us directly at 1-877-GO-MISHI.
Ford Mustang Air Diversion Plate, 2005-2009
Model:
MMDIV-MUS-05BK
MSRP:
$132.00
Ford Mustang Air Diversion Plate, 1999-2004
Model:
MMDIV-MUS-99BK
MSRP:
$120.00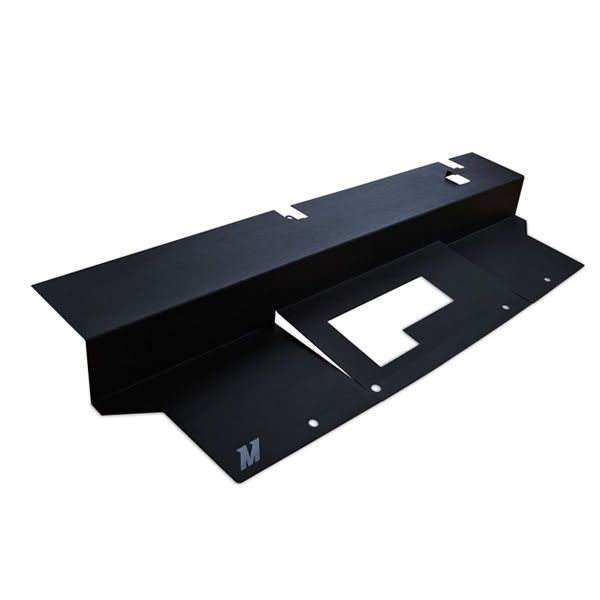 Ford Mustang Air Diversion Plate, 1994-1998
Model:
MMDIV-MUS-94BK
MSRP:
$132.00