Formula Drift at Wall Speedway, NJ
June 4-5th, 2010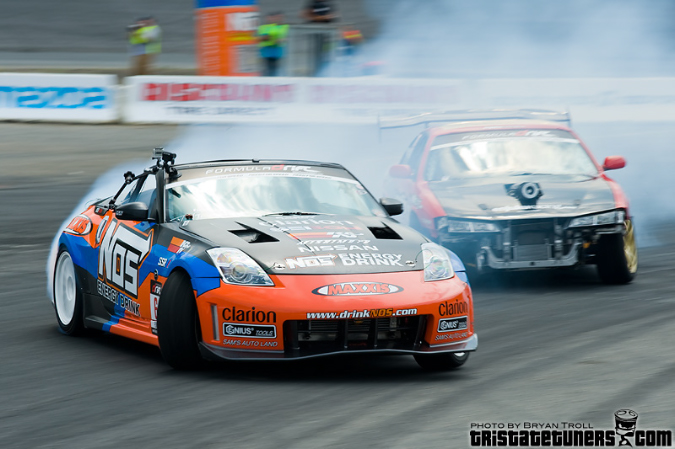 Photos by Bryan Troll and Tim Robertson
Words by Bryan Troll
Formula DRIFT was back at Wall Stadium in New Jersey on June 5th and 6th bringing an international host of drifting legends to do battle in front of a sellout crowd.
TriStateTuners.com was in attendance this year not only for media coverage but also with a vendor booth in a great location with the TST Supra on display grabbing a lot of attention and positive comments. We had a great opportunity to meet and network with many companies and spectators throughout the 2-day event, and talked to a ton of TST members who came up to the booth to say hi as well as even more who had never heard of the site before talking to us.
On the track, the competition was as close this year as its ever been, with multiple "One More Time" decisions from the judges, where tandem drift battles were too close to call without having the drivers go at it once more before a winner was chosen.
"The seventh season continues to be unbelievably strong with the depth and skill of the driver pool," said Jim Liaw, president and co-founder of Formula DRIFT. "We want to give it up the drivers for putting on another great show and to the fans for their continued support."
Drifting superstar Samuel Hubinette took a few minutes to talk to TST after qualifying 13th overall in the first day's competition. "Its not what I was aiming for, we usually like to be sitting in the top 5 in qualifying."
He said the 335mm wide tire on their brand new SHR Dodge BFG Challenger is the widest tire being run in the competition, but harnessing 700+ whp and a lot of weight in the car is a challenge, and they are still working on dialing the car which is only at its 3rd event ever. He explained that each track requires a different setup with springs, shocks, alignment, and gearing, and with this brand new car they have to start fresh without any information or experience from last year to build on. "It takes some time to develop and tweak each new setup to go quickly sideways."
As day two moved on, unbelievable tandem competition along with a handful of crashes kept fans on the edge of their seats as the each round of competition whittled the drivers down more and more from over 50 to a single champion.
Atop the podium after the tire smoke cleared was Daijiro Yoshihara in the Discount Tire / Falken Tire Nissan S13, taking his second consecutive victory in Formula D by beating Vaughn Gittin, Jr. in the Monter Energy / Falken Tire 2011 Ford Mustang. Gittin has been on the podium in all 3 events so far this season which has put him at the front of the points standings so far in 2010 competition, with Yoshihara not far behind.
"I've got my mojo back!," said Daijiro Yoshihara, winner of Round 3: The Gauntlet. "This feels incredible to win back to back events and I could not have done it without the help of my team and sponsors."
2-time Formula Drift champion Tanner Foust in the Rockstar Energy Drink Scion tC took 3rd place in the consolation round over last season's Wall Speedway winner Darren McNamara in the Falken Tire Saturn Sky.
Formula Drift continues on its 7-stop tour around the country, concluding at Irwindale Speedway for the grand finale in October. You can watch each round of competition live on their website in a brand new streaming broadcast at at
www.formulad.com
.
Here are a some photos from the show,
but to see the FULL GALLERY, click here!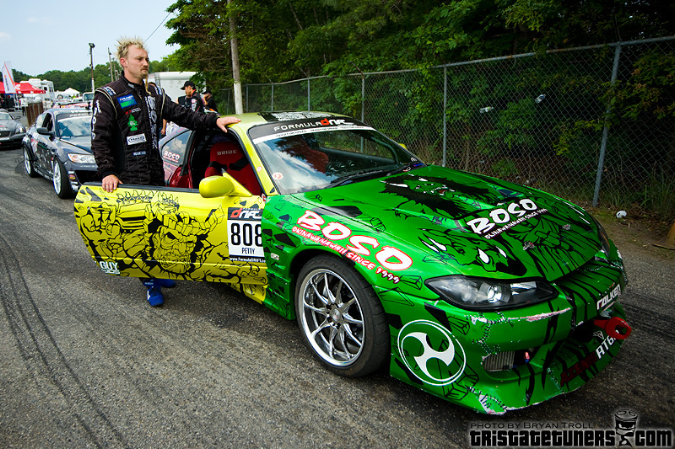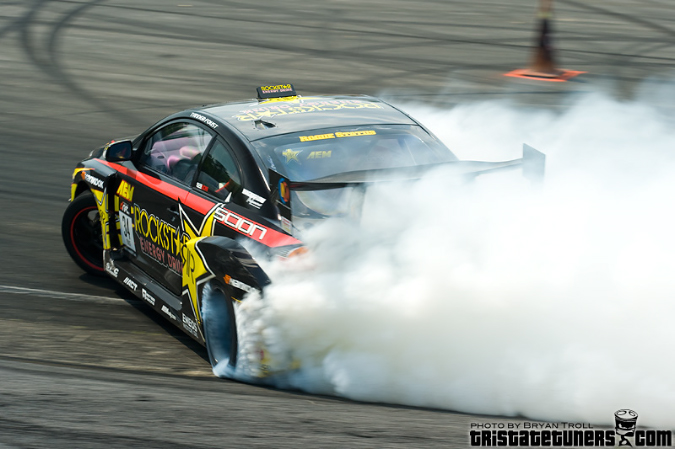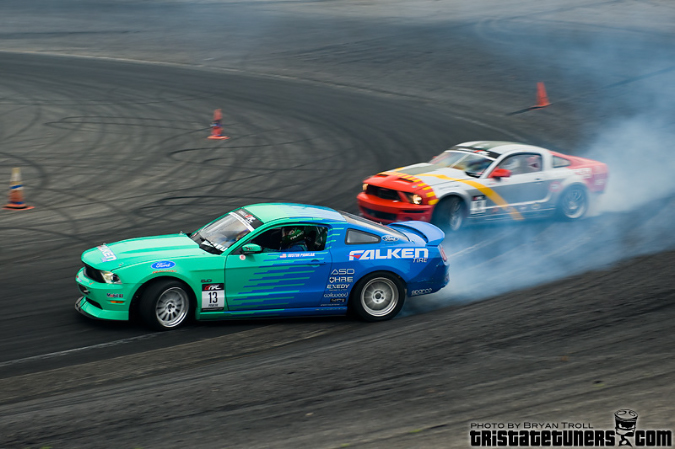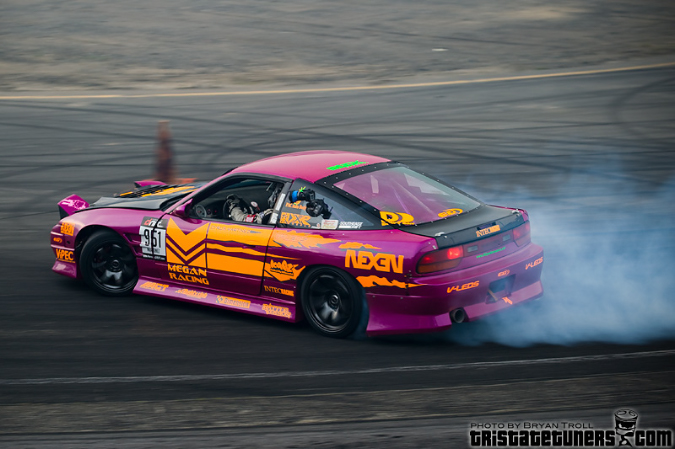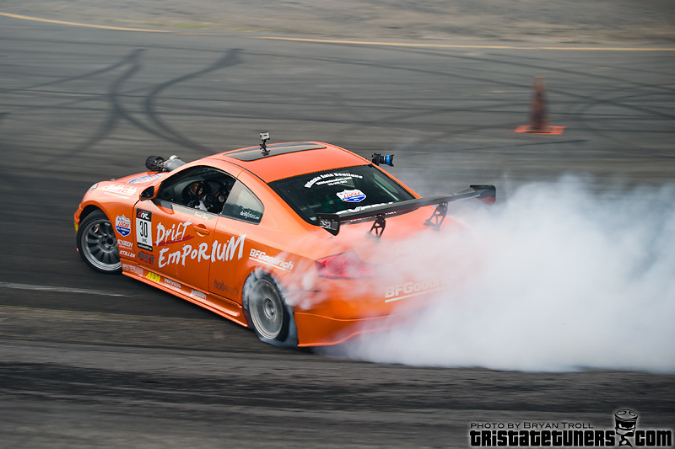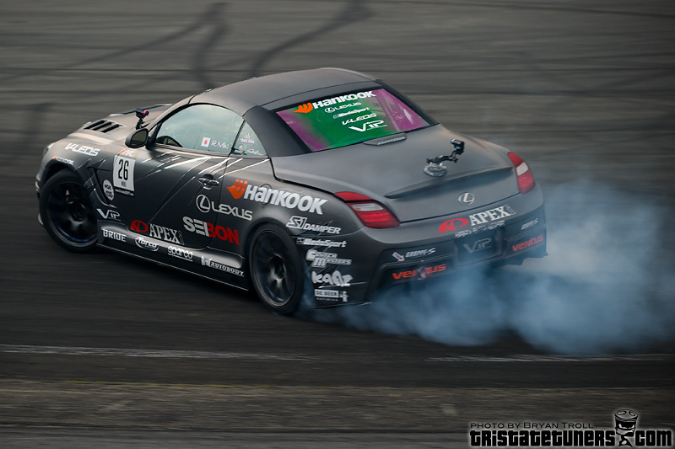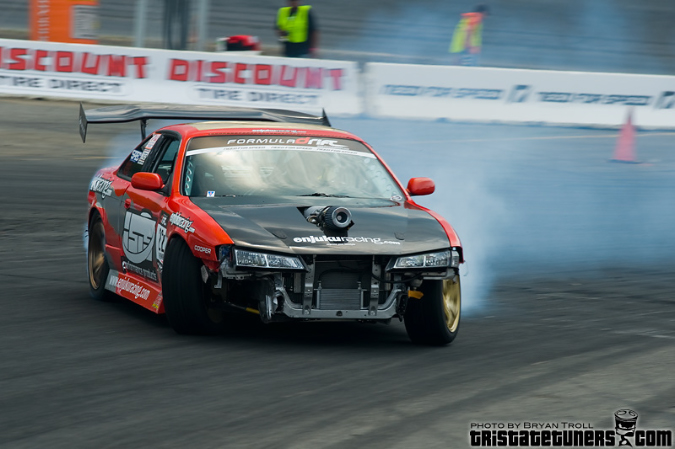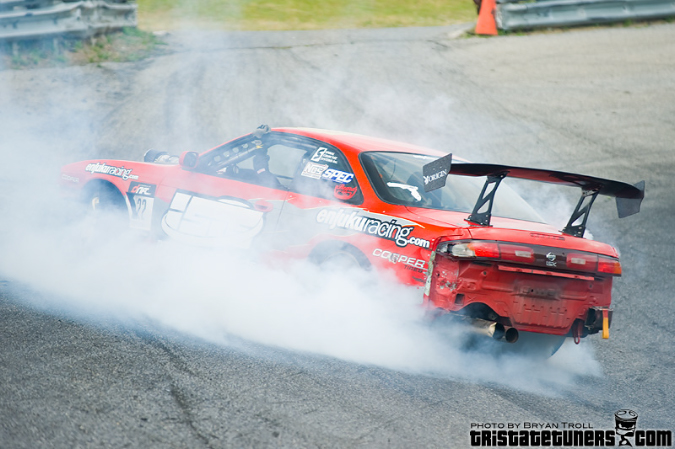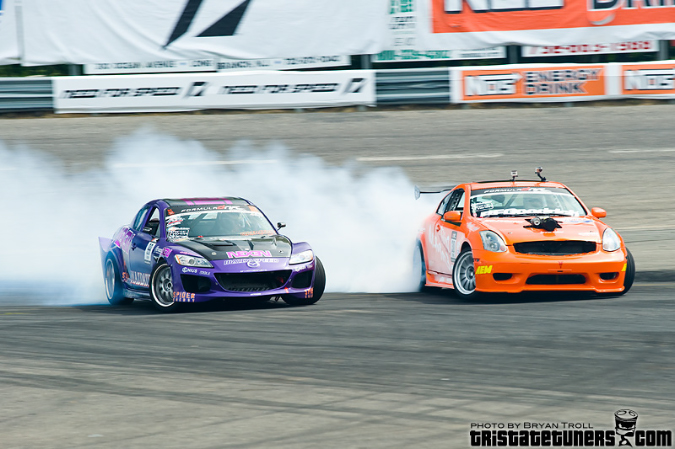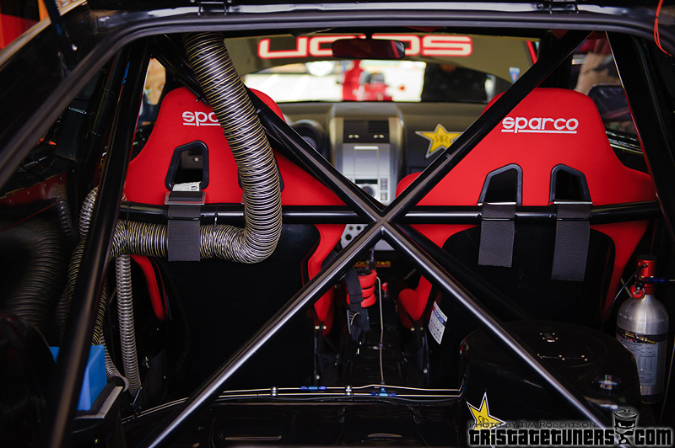 Here are a few photos from the show,
but to see the FULL GALLERY, click here!