The 4th Annual Sonic Meet, benefiting Make-A-Wish
Photos by James Logue and Steven Cole
Words by Bryan Troll
The greatly anticipated 4th Annual Sonic Meet turned out to be the largest event in TST's history with an estimated 1000 cars in attendance. We were also able to raise a huge amount of money to donate to Make-A-Wish Foundation, but the final numbers won't be able to be released for another ~24 hours of writing this (the article will be updated as soon as it can).
(edit: The 4th Annual Sonic Meet raised $5,039.48 for the Make-A-Wish Foundation! Thank you so much to all of our awesome sponsors, Sonic of Morgantown, and to everyone who came out and contributed to an amazing day with 1,000 cars in attendance!)
After disappointing weather leading up to the originally planned date of the meet on April 25th, The Sonic Meet was pushed back to the rain date of May 2nd, and it turned out to be well worth the wait. The sun was out and the temperature rose above 80 degrees on the day of the meet with only a very brief sprinkle which didn't phase the huge crowds in attendance, many of which left the day with an unexpected sunburn.
Many of the generous event sponsors were in attendance with products and cars on display including a Lotus Elise, a built Mustang, the Fox Marketing Lexus IS-C and IS-F, some very nice BMWs, and of course the Rockstar truck which provided samples to everyone throughout the day. One of the highlights of the show was a white Nissan GT-R, complete with Endless brakes front and rear and BBS LM wheels, as well as a Ti exhaust and very sleek body kit that complimented the lines of the car beautifully.
Over 20 raffle prizes were donated and on display at the meet, and were very popular with meet attendees through the day with ticket entries being dropped into the raffle containers on a regular basis. When the winners were announced that afternoon, a couple dozen people walked away with some great prizes including dyno runs, alignments, window tinting, car parts, tickets to pro racing events, and more. One raffle winner let out an enthusiast yell as his ticket was announced, much to the crowds amusement.
The People's Choice contest started out slowly but picked up steam as the day went on and competition heated up, with the winner being TST's very own Dan Pancoast with his blue Toyota MR2.
There's really no way to express the size of this meet to those who weren't there. It completely overtook the lot next to Sonic as well as just about every other parking lot in the huge shopping complex, spreading much farther and wider than many hanging out near Sonic even realized. There were many excited comments at the meet and afterwards saying that this was the biggest meet some have ever been to, and the best, and already asking about the plan for next year. We're so glad to hear that attendees enjoyed themselves, and that really shows how big of a success the day was all around.
Thank you so much to Sonic Drive-In for working with us over the past few months to make sure the meet was a success, and thank you to all of the amazing volunteers who contributed to helping to bring this event together.
All proceeds from the event will be donated to Make-A-Wish, and we are very anxious to announce the total amount we'll be able to donate which will hopefully happen tomorrow. (edit: The 4th Annual Sonic Meet raised $5,039.48 for the Make-A-Wish Foundation!!!).
Make-A-Wish informed me that 100% of the donation will go toward wishes, none of it will go toward administrative or operating costs which is great to hear since that is not common among charitable organizations. They also said that based on the average cost of a wish in their region, we were able to donate 1 1/2 wishes to them! This is pretty incredible and really puts things into perspective on things; it should make everyone involved feel great about their participation in the event knowing they were able to make a full wish come true for a very deserving child, plus more. We're hoping to stay in touch with Make-A-Wish and hear from them about a wish they were able to grant as a result of The Sonic Meet this year.
The donations came by way of raffle ticket purchases and people's choice award voting from those attending the meet, as well as 25% of TST sales being donated and 10% of Sonic sales being donated. We also had some very generous meet sponsors who made donations to Make-A-Wish to support the meet and enable us to really collect substantial donations.
We are so happy that the local auto community was able to come together for such a great cause, and do something positive while enjoying a great day together, and are very much looking forward to The 5th Annual Sonic Meet next year!
Thank you to the following event sponsors:
Good Vibes Autosport -
www.gvautosport.com
Shades Of Gray Window Tinting -
www.shadesofgraytint.com
Autocouture Motoring -
www.autocouturemotoring.com
Bimmerworks -
www.bimmerworks.com
Eurowerkz -
www.eurowerkz.com
Bavarian Solutions -
www.bavariansolutions.com
Rockstar Energy Drink -
www.rockstar69.com
Krazy House Customs -
www.krazyhousecustoms.com
Extreme PSI -
www.extremepsi.com
Bonehead Performance -
www.boneheadperformance.com
Sparx Auto -
www.sparxauto.com
Verocious Motorsports -
www.verociousmotorsports.com
And to our raffle donors:
Shades of Gray –
www.shadesofgraytint.com
Verocious Motorsports –
www.verociousmotorsports.com
Rockstar Energy Drink –
www.rockstar69.com
Good Vibes Autosport –
www.gvautosport.com
JSC Speed –
www.jscspeed.com
JM Fabrications –
www.jmfabrications.com
R/T Tuning –
www.rttuning.com
Mishimoto –
www.mishimoto.com
TriStateTuners –
www.tristatetuners.com
Liquid Powder Coats –
www.liquidpowdercoats.com
Yonaka Motorsports –
www.yonaka.com
NJ Motorsports Park –
www.njmotorsportspark.com
Redline Time Attack –
www.redlinetimeattack.com
Mid Atlantic Grand Prix –
www.midatlanticgrandprix.com
Trenton Thunder Baseball –
www.trentonthunder.com
Camden Riversharks Baseball –
www.riversharks.com
Franklin Institute –
www2.fi.edu
Bucks County River Country –
www.rivercountry.net
Computer Recycler of East PA
Here are a some photos from the show,
but to see the FULL GALLERY, click here!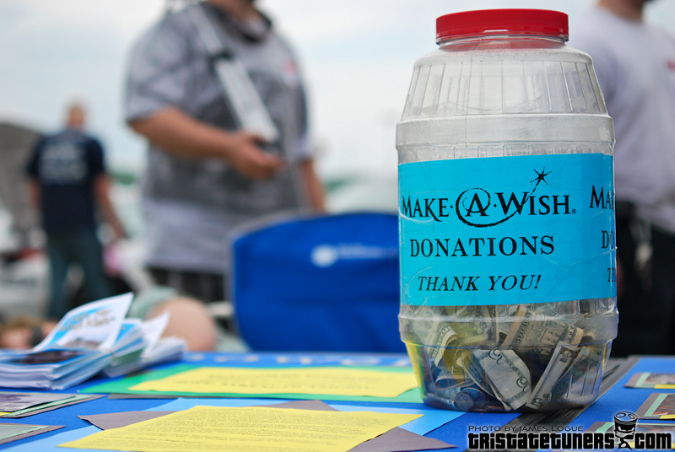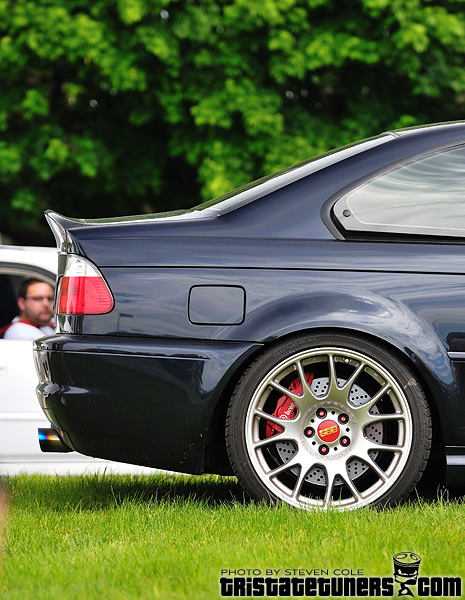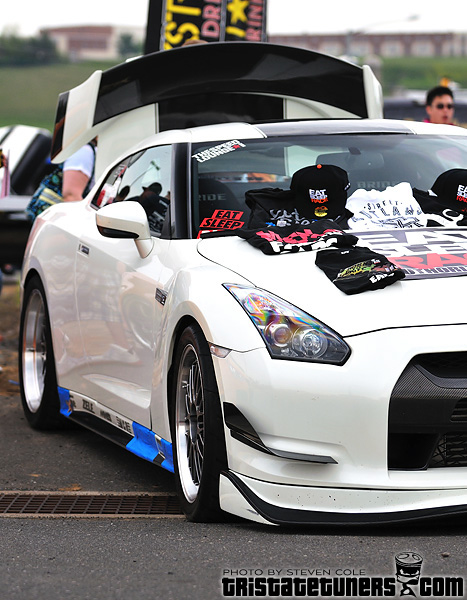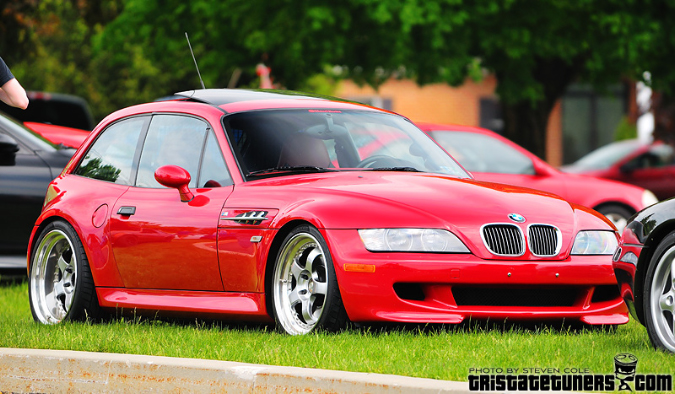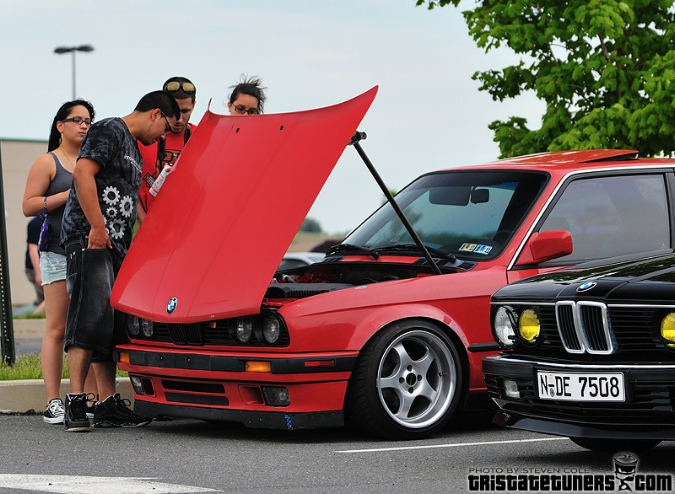 Here are a few photos from the show,
but to see the FULL GALLERY, click here!
edit: 5/24/10.
Got a nice letter from Make A Wish that I wanted to share with everyone. This only referenced the donation jar at the event, not the total amount that we raised, but there's a very nice story in here about one of the "wish kids."