A few years back we designed and produced a turboback exhaust for the EVO and since we were never really pushed our Mitsubishi line of products we have only sold a handfull of these systems. We have recently decided to stop production on all of our Subaru and Mitsu products.
With that being said we are currently offering our turboback evo system on sale now for
$649
and
FREE
shipping or
FREE
installation.
Constructed of mandrel bent T304 stainless steel tubing. Each system includes a 3" downpipe, high flow catalytic converter pipe, race pipe, and catback in a complete system.
Our system is a FULL 3" diameter with no necking down.
All systems are designed in house and utilize the smoothest bends to ensure you get MAXIMUM FLOW and POWER.
You have the choice of either a Stainless Steel Muffler or Carbon Body Muffler.
The System comes with top quality components such as CNC Lasered Flanges and includes all the necessary hardware for a trouble free installation.
Don't settle for cheap knock-offs, treat yourself and your car with the best turbo back available.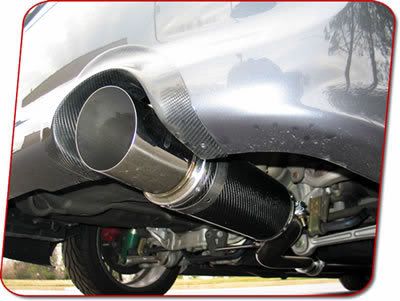 If you have any questions please pm me or email me
Frank@AutoSpeed.us
Thanks
Frank